Here a small hint for the correct handling of the Whois settings for .tel domains.
You can hide your Whois data if you are an individual: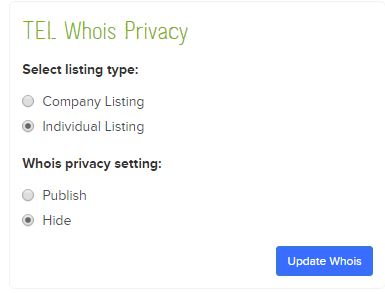 But attention, you will see this settings only as long you are using the name servers from Telnames that are ending with nic.tel.
If you have changed your name servers, you won't find the settings anymore. First you have to switch back to the default .tel name servers.